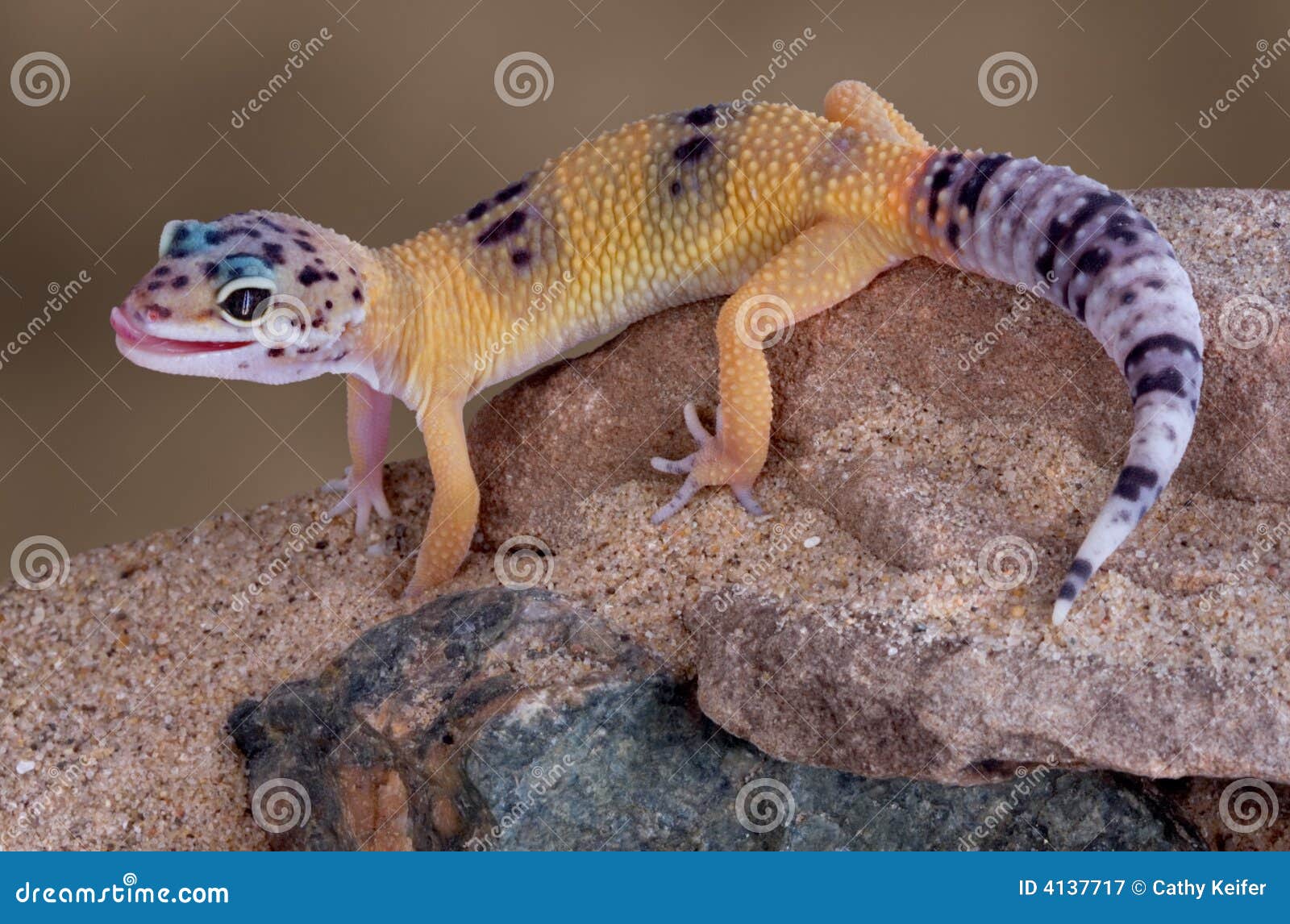 In this post, I am going to tell you what you need to get your leopard gecko and how to take care of it. They are great pets for beginners.
It's pretty simple on how to tame your gecko. For the first couple days, show it your hand. After that, start picking it up. If it squirms, do the hand things for a couple more days.
A cage
Food: mealworms, crickets, butter worms, etc.
Heat lamp or heat mat
Calcium powder and powder dish
Water dish
Food dish
Hideout (It's better to get 2. One where the heat is and one where there's no heat.)
Plant (Optional)
Thermometer
Reptile carpet, sand, woodchips, etc.
These geckos are delicate little creatures. You have to be very careful with them. To pick them up, slide your hand under their belly. Let it examine you and crawl around. Don't take it out to long. Ten to fifteen minutes is the most you should take it out per day.  Always be careful of the tail because it stores all their fat and nutrition. Also, try not to scare, or it will drop its tail which is not good.
NEVER LIFT IT UP BY THE TAIL!
What do you do with your leopard gecko if you're on vacation? If you are gone for one to four days, feed it before you leave, and fill up its bowl of water. For five days and more, you need someone to take care of it. To be courteous, clean its cage beforehand. Give them the food, and make a checklist on what they need to do.
Fun facts about leopard geckos
They are nocturnal (They sleep in the day and wake up at night.)
Unlike most lizards, they have personalities.
Their fat tails store their nutrition and fat.
After juvenile geckos shed, their pattern is always a little different.
Leopard geckos can get up to ten inches.
As you can see, leopard geckos are great pets.
Helpful supplies: